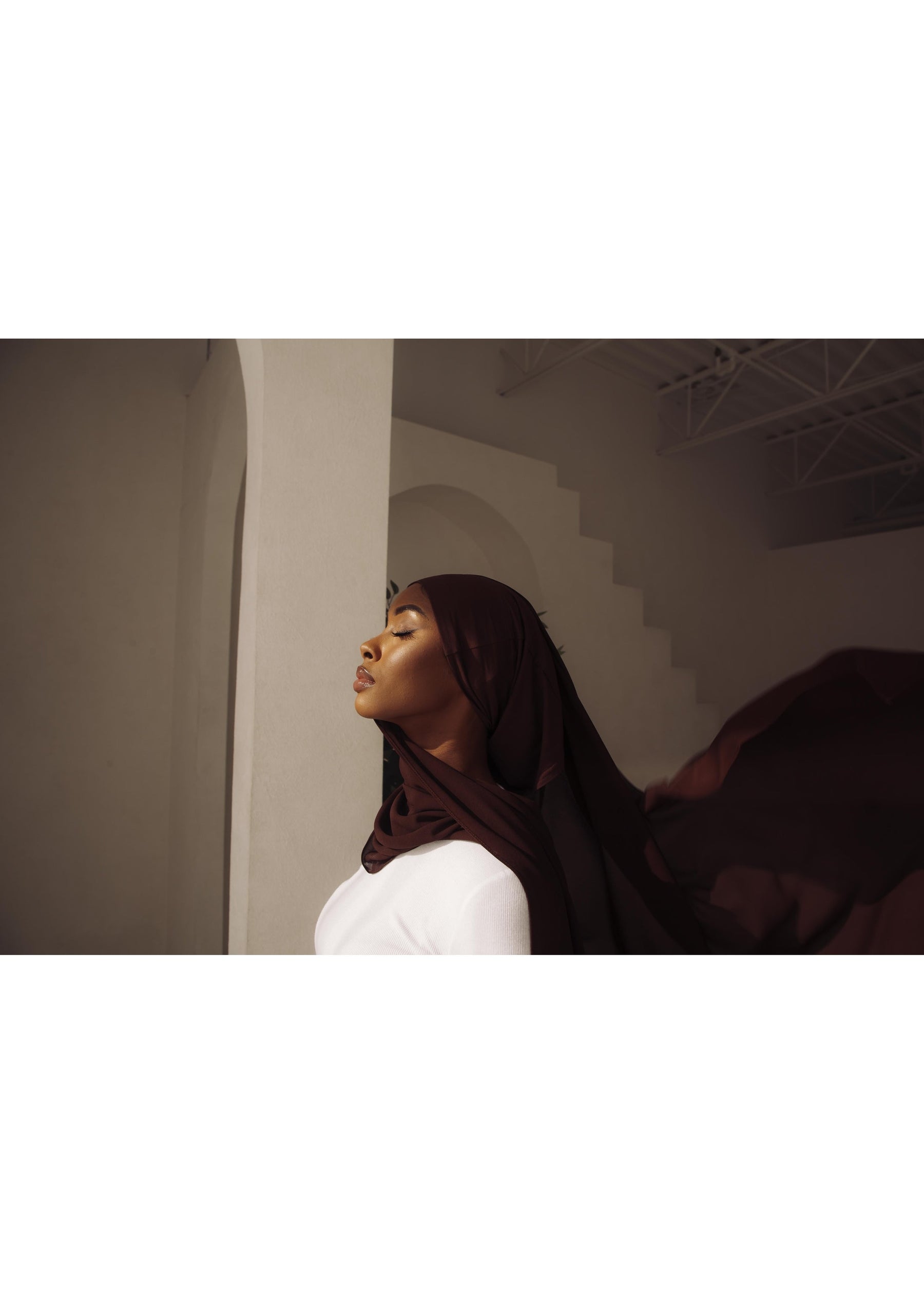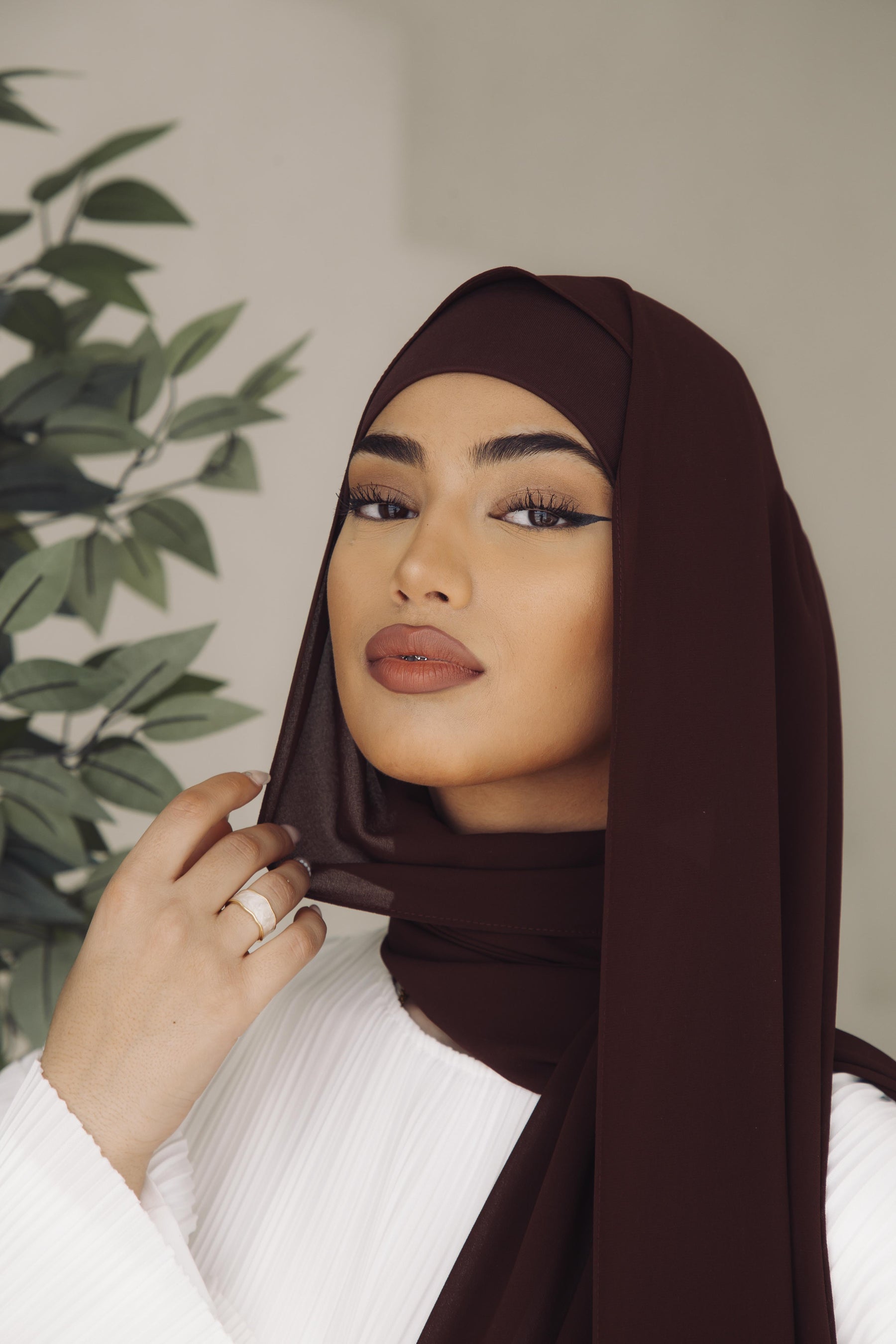 Matching Hijab & Undercap Set - Nespresso
Style:
Matching Chiffon Hijab & Bamboo Undercap Set
You deserve to look your best every day. That's why we've crafted essential custom-dyed Matching Hijab and Undercaps, specifically with you in mind. Our Matching Hijabs and Undercaps make it easy to elevate your look in seconds.
Why did we choose bamboo jersey underscarf?
Your Undercap will likely be your best friend for 8 hours of the day—might as well make it a good one! Our bamboo Jersey Undercap is made from a light and breathable material that protects against breakage, frizz and static. They are made with the highest grade of UV-protective bamboo material, which is more breathable than cotton and has natural moisture wicking properties. Say goodbye to hairloss & hello to our Matching Hijab & Bamboo Jersey Undercap.
Set includes: 
Premium Chiffon Hijab & Matching Bamboo Jersey Undercap
Size: 180 x 70 cm
First purchase
Loved the matching hijab sets sooo much, will definitely repurchase
LOVE THEM! I ordered 12 sets in different colours as I am a new full time hijabi. The product is smooth, light, airy AND provides full coverage. It is not transparent or translucent!!!! This is amazing. The seller was great and even threw in 2 extra hijabs for free :)
My new favorite hijab
This hijab sits so beautifully and I've had it for over a month with regular use and it hasn't wrinkled, I originally bought one to see how the quality was, and I was so obsessed and ended up buying so many sets, it's definitely worth the money!!
Beautiful
These hijabs with the matching undercaps are elegant and beautiful. I got so many compliments on this rich brown colour.
Bandana is nice but for the price it's not worth e